PROXIMITY AWARE Caterpillar catalog MCGP parts diagram
PROXIMITY AWARE
Select model PROXIMITY AWARE Caterpillar:
- PROXIMITY AWARE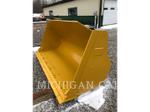 online parts diagram catalog Search for genuine and aftemarket cat parts.
You can buy parts on Amazon: .
28-106 - Delco 20SI Series IR/EF Alternators
7N7800
Caterpillar Pump G Replacement suitable for Caterpillar 572F, D7F (9S6788) New Aftermarket By CTP
9S6788
1695593 Gear-Planetary Fits Caterpillar 320C 320D 320D RR 322C 323D LN 323D S
1695593
Login:
You need register for continue use site.
After check your mail box, and Enter from link in message.