3966745 DISTRIBUTION AR Caterpillar parts

312D DISTRIBUTION


Alternative (cross code) number:
CA3966745
396-6745
3966745

Buy
DISTRIBUTION AR 3966745 Caterpillar
genuine, new aftermarket tractor parts with delivery
EXCAVATOR,
You can express buy: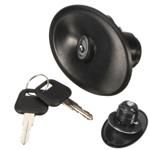 Locking Fuel Petrol Cap Come with Two Keys Tank Cover For Ford Transit MK5 1994-2000 Black 3966745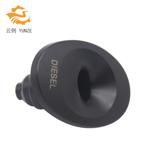 YU5A9K163EA 3966745 93VB9163ABYU5A 9K163 EA 3966745 93VB9163AB DIESEL FUEL CAP WITHOUT LOCK FOR FORD TRANSIT 1994-2000
Compatible equipment models: 3966745:
EXCAVATOR
312D
Caterpillar
Information:
Introduction
The Payload Control System (PCS) is an advanced electronic computer system. The system will provide an accurate weight of the material that was loaded by your wheel loader. Using the PCS will ensure proper weights for the customer. The PCS will prevent the risk of overloading a truck.The PCS will interface with an IBM compatible personal computer. This will provide the capability to analyze productivity.This manual is intended as an operator's guide to the basic functions of the Payload Control System.Read this manual completely before using the Payload Control System.
Illustration 2 g00447811
Payload Control System (1) .Getting Started
The Payload Control System should be properly installed in the wheel loader. The PCS should be calibrated for the wheel loader. See Service Manual, SENR6614, "Payload Control System (PCS)" for information on installation and calibration procedures. A brief description of the calibration procedure is provided in this manual. See Operation and Maintenance Manual, "System Calibration" for information on the calibration procedure.
Caterpillar SIS machinery equipment:
Parts distribution Caterpillar catalog: