1247128 BUSHING-RELIEF Caterpillar parts

24H, 515, 525, 525B, 535B, 545, 725, 730, 735, 740, 814F, 815F, 816F, 824G, 824G II, 825G, 825G II, 826G, 826G II, 834G, 836G, 844, 854G, 914G, 924F, 924G, 924GZ, 928G, 938F, 938G, 938G II, 950F, 950F... BUSHING


Alternative (cross code) number:
CA1247128
124-7128
1247128

Weight: 0.010 pounds 0 kg.
Buy
BUSHING-RELIEF 1247128 Caterpillar
genuine, new aftermarket tractor parts with delivery
ARTICULATED TRUCK, WHEEL SKIDDER,
You can express buy: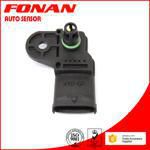 2.5 Bar MAP Sensor for OPEL ASTRA G H J GTC ZAFIRA A B SPEEDSTER VECTRA C MERIVA B SIGNUM CORSA D INSIGNIA COMBO 1238244 1247128
Compatible equipment models: 1247128:
Information:
Disassembly Procedure
Table 1
Required Tools
Tool Part Number Part Description Qty
A 1U-6683 Ring Expander 1
B 1P-1857 Retaining Ring Pliers 1 Start By:
Remove the pistons and the connecting rods. Refer to Disassembly and Assembly, "Piston and Connecting Rods - Remove".
Keep all parts clean from contaminants.Contaminants may cause rapid wear and shortened component life.
Illustration 1 g00551459
Typical example
Use Tooling (A) in order to remove three piston rings (1) from piston (2).
Illustration 2 g00551460
Typical example
Use Tooling (B) in order to remove retaining rings (3) that hold the piston pin in position.
Remove piston pin (4) from the piston. Note: If the piston pin cannot be removed by hand, heat the piston to a temperature of 45 5 °C (113 9 °F). Do not use a torch to heat the piston.
Remove bearing (5) from connecting rod (6).
Illustration 3 g00893862
Use a suitable press and a suitable adapter in order to remove piston pin bushing (7) from connecting rod (6).
Cat SIS web machinery list:
Caterpillar parts catalog
814F Wheel Tractor 9DM00001-UP (MACHINE) POWERED BY 3306 Engine

824G Wheel Tractor 4SN00001-UP (MACHINE) POWERED BY 3406C Engine

854G Wheel Tractor 1JW00001-UP (MACHINE) POWERED BY 3508B Engine

844 Wheel Tractor 2KZ00001-UP (MACHINE) POWERED BY 3412E Engine

834G Wheel Tractor 6GZ00001-UP (MACHINE) POWERED BY 3456 Engine

854G Wheel Tractor AMP00001-UP (MACHINE)

824G II Wheel Tractor AWW00001-UP (MACHINE) POWERED BY 3406 Engine

834G Wheel Tractor BPC00001-UP (MACHINE) POWERED BY 3456 Engine

814F Wheel Dozer BGF00001-UP (MACHINE) POWERED BY 3176C Engine

844 Wheel Tractor BBN00001-UP (MACHINE) POWERED BY 3412 Engine

525 Wheel Skidder 1DN00001-02253 (MACHINE) POWERED BY 3304 Engine

515 Wheel Skidder 4LR00001-00737 (MACHINE) POWERED BY 3304 Engine

545 Wheel Skidder 2FZ00001-UP (MACHINE) POWERED BY 3306 Engine

525B Wheel Skidder 3KZ00001-UP (MACHINE) POWERED BY 3126 Engine

535B Wheel Skidder AAE00001-UP (MACHINE) POWERED BY 3126 Engine

973C Custom Parts Manual Track-Type Loader Steel Mill 3RZ00001-UP (MACHINE) POWERED BY 3306 Engine

960F Wheel Loader 9ZJ00001-UP (MACHINE) POWERED BY 3116 Engine

960F Wheel Loader 4CL00001-UP (MACHINE) POWERED BY 3116 Engine

938F Wheel Loader 1KM00001-02508 (MACHINE) POWERED BY 3116 Engine

924F Wheel Loader 6MN00001-UP (MACHINE) POWERED BY 3114 Engine

914G Wheel Loader 7ZM00001-00439 (MACHINE) POWERED BY 3054 Engine

960F Wheel Loader 1YM00001-UP (MACHINE) POWERED BY 3116 Engine

938F Wheel Loader 2RM00001-UP (MACHINE) POWERED BY 3116 Engine

928G Wheel Loader 6XR00001-UP (MACHINE) POWERED BY 3116 Engine

953C Track-Type Loader Hydrostatic Drive 2ZN00001-01749 (MACHINE) POWERED BY 3116 Engine

962G Wheel Loader 5AS00001-UP (MACHINE) POWERED BY 3126 Engine

962G Wheel Loader 3BS00001-UP (MACHINE) POWERED BY 3126 Engine

938G Wheel Loader 4YS00001-UP (MACHINE) POWERED BY 3126 Engine

938G Wheel Loader 6WS00001-UP (MACHINE) POWERED BY 3126 Engine

963C Track-Type Loader LGP 2DS00001-UP (MACHINE) POWERED BY 3116 Engine

962G Wheel Loader 6EW00001-UP (MACHINE) POWERED BY 3126 Engine

938G WHEEL LOADER 9HS00001-UP (MACHINE) POWERED BY 3126 Engine

962G Wheel Loader 4PW00001-UP (MACHINE) POWERED BY 3126 Engine

962G Wheel Loader 7BW00001-UP (MACHINE) POWERED BY 3126 Engine

953C Track-Type Loader Hydrostatic Drive 2ZN01750-UP (MACHINE) POWERED BY 3116 Engine

928G Wheel Loader 7SR00001-02267 (MACHINE) POWERED BY 3116 Engine

924G and 924Gz Wheel Loader 6YW00001-00946 (MACHINE) POWERED BY 3056 Engine

924G and 924Gz Wheel Loader AAB00001-UP (MACHINE) POWERED BY 3056 Engine

924G 924Gz Wheel Loader 3DZ00001-01048 (MACHINE) POWERED BY 3056 Engine

973C Track-Type Loader Hydrostatic Drive 3RZ00001-UP (MACHINE) POWERED BY 3306 Engine

962G WHEEL LOADER BDP00001-UP (MACHINE) POWERED BY 3126 Engine

914G Wheel Loader 7ZM00440-UP (MACHINE) POWERED BY 3054 Engine

938G II Wheel Loader PHN00001-UP (MACHINE) POWERED BY 3126B Engine

938G II Wheel Loader CRD00001-UP (MACHINE) POWERED BY 3126B Engine

938G II Wheel Loader RTB00001-UP (MACHINE) POWERED BY 3126B Engine

928G Wheel Loader IT28G Integrated Toolcarrier DBT00001-01676 (MACHINE) POWERED BY 3056E Engine

928G Wheel Loader and IT28G Integrated Toolcarrier WAC00001-UP (MACHINE) POWERED BY 3056E Engine

924G 924Gz Wheel Loader DDA00001-03916 (MACHINE) POWERED BY 3056E Engine

924G 924Gz Wheel Loader WGX00001-UP (MACHINE) POWERED BY 3056E Engine

924G 924Gz Wheel Loader RBB00001-UP (MACHINE) POWERED BY 3056E Engine

836G Landfill Compactor 7MZ00001-UP (MACHINE) POWERED BY 3456 Engine

836G Landfill Compactor BRL00001-UP (MACHINE) POWERED BY 3456 Engine

2Q-8224 Mill Ar-Steel Custom Product Support Literature for 990 Series II Wheel Loader 4FR00001-UP (MACHINE)

Custom Product Support Literature for the 990 Series II Wheel Loader 4FR00001-UP (MACHINE)

994 Wheel Loader 9YF00001-UP (MACHINE) POWERED BY 3516 Engine

992D Wheel Loader 7MJ00001-UP (MACHINE) POWERED BY 3412 Engine

950F Series II Wheel Loader 5SK00001-00742 (MACHINE)

950F Series II Wheel Loader 8TK00001-UP (MACHINE) POWERED BY 3116 Engine

990 Wheel Loader 7HK00001-UP (MACHINE) POWERED BY 3412 Engine

950F Series II Wheel Loader 5SK00743-UP (MACHINE) POWERED BY 3116 Engine

950F Series II Wheel Loader 2LM00001-UP (MACHINE) POWERED BY 3116 Engine

815F Soil Compactor 1GN00001-UP (MACHINE) POWERED BY 3306 Engine

816F COMPACTOR 5FN00001-UP (MACHINE)

825G Soil Compactor 6RN00001-UP (MACHINE) POWERED BY 3406 Engine

826G Landfill Compactor 7LN00001-UP (MACHINE) POWERED BY 3406 Engine

992G Wheel Loader 7HR00001-UP (MACHINE) POWERED BY 3508B Engine

990 Series II Wheel Loader 4FR00001-UP (MACHINE) POWERED BY 3412 Engine

994D WHEEL LOADER 3TZ00001-UP (MACHINE) POWERED BY 3516B Engine

992G Wheel Loader ADZ00001-UP (MACHINE) POWERED BY 3508 Engine

950G II Wheel Loader AYL00001-UP (MACHINE) POWERED BY 3126 Engine

826G II LANDFILL COMPACTOR AYH00001-UP (MACHINE) POWERED BY 3406 Engine

825G II Soil Compactor AXB00001-UP (MACHINE) POWERED BY 3406 Engine

990 Series II Wheel Loader BCR00001-UP (MACHINE)

950G II Wheel Loader AYB00001-UP (MACHINE) POWERED BY 3126B Engine

815F Soil Compactor BKL00001-UP (MACHINE) POWERED BY 3176C Engine

816F Landfill Compactor BMR00001-UP (MACHINE) POWERED BY 3176C Engine

950G II WHEEL LOADER BAA00001-UP (MACHINE) POWERED BY 3126B Engine

950G II Wheel Loader AXR00001-UP (MACHINE) POWERED BY 3126B Engine

950G II Wheel Loader AXX00001-UP (MACHINE) POWERED BY 3126B Engine

IT24F Integrated Toolcarrier 6KN00001-UP (MACHINE) POWERED BY 3114 Engine

IT14G Integrated Toolcarrier 1WN00001-00659 (MACHINE) POWERED BY 3054 Engine

IT38F Integrated Toocarrier 6FN00001-UP (MACHINE) POWERED BY 3116 Engine

IT28G Integrated Toolcarrier 8CR00001-UP (MACHINE) POWERED BY 3116 Engine

IT38F Integrated Toolcarrier 5DR00001-UP (MACHINE) POWERED BY 3116 Engine

IT62G Integrated Toolcarrier 6PS00001-UP (MACHINE) POWERED BY 3126 Engine

IT38G Integrated Toolcarrier 7BS00001-UP (MACHINE) POWERED BY 3126 Engine

IT38G Integrated Toolcarrier 1CW00001-UP (MACHINE) POWERED BY 3126 Engine

IT28G Integrated Toolcarrier 9AR00001-01175 (MACHINE) POWERED BY 3116 Engine

IT62G Integrated Tool Carrier AKP00001-UP (MACHINE) POWERED BY 3126 Engine

IT14G Integrated Toolcarrier 1WN00660-UP (MACHINE)

IT62G II Integrated Toolcarrier AYA00001-UP (MACHINE) POWERED BY 3126B Engine

IT38G II Integrated Toolcarrier CSX00001-UP (MACHINE) POWERED BY 3126B Engine

928G Wheel Loader IT28G Integrated Toolcarrier DBT00001-01676 (MACHINE) POWERED BY 3056E Engine

928G Wheel Loader and IT28G Integrated Toolcarrier WAC00001-UP (MACHINE) POWERED BY 3056E Engine

Parts bushing Caterpillar catalog: